TANK TOP LOCO ONE DESIGN NUMERO 52
Regular price
Sale price
$210.00
Unit price
per
Sale
Sold out
LOCO ONE RUSTED COLLECTION.
TANK TOP DESIGN NUMERO 52.
Introducing TANK TOP DESIGN NUMERO 52, a truly unique and avant-garde piece that transcends gender boundaries. This extraordinary tank top is meticulously handcrafted using the finest quality fabrics and materials, ensuring a premium feel that sets it apart from the ordinary.
Its design boasts a round neckline and armholes with raw, edgy finishes, creating a distinctive aesthetic. What truly sets this avant-garde piece apart are the asymmetrical upside-down seams gracing both the front and back, pushing the boundaries of conventional design. The hems feature varying levels of cuts with raw finishes, complemented by a hand-made fabric print achieved through meticulous bleach spraying.
Beyond its captivating design, this tank top offers unparalleled comfort, making it the ideal choice for those who seek to make a statement while staying at ease.
Pair it effortlessly with any of our bottoms from the RUSTED COLLECTION to unlock endless wardrobe possibilities.
Elevate your style with TANK TOP DESIGN NUMERO 52, where avant-garde meets comfort and sustainability in a perfect blend of fashion-forward innovation.
Key Features:
*Gender-neutral design for inclusivity.
*Meticulously handcrafted for a personal touch.
*Distinctive bleached black color.
*Material composition: Tencel (67%), Cotton (28%) , Spandex (5%).
*Care instructions: Machine or hand wash with warm water, Do not bleach, Tumble dry on *medium, and for wrinkles, a steamer is recommended.
*Model is wearing size: HIM-M
**All our products are made to order. Allow us some time to make your product. Once we have confirmation of your order and payment, we start producing.
SIZE INFORMATION

To ensure your correct size, use a tape measure to take your measurements, following the image below and choose your size from the chart.

 

 

 
FREE SHIPPSHIPPING AVAILABLE

Worldwide FREE SHIPPING on all orders over $300 USD. Use code "CRAZEE" at checkout.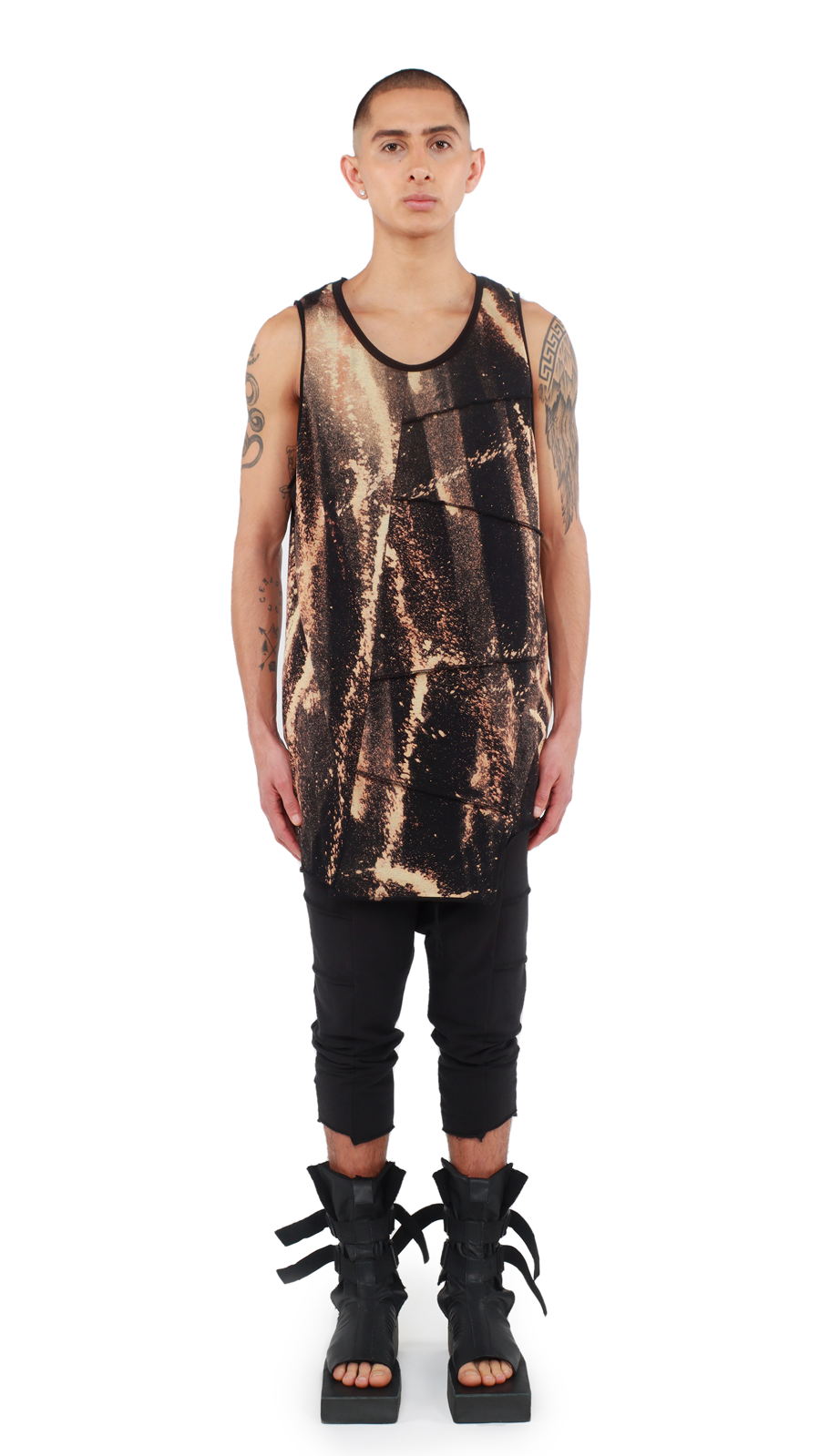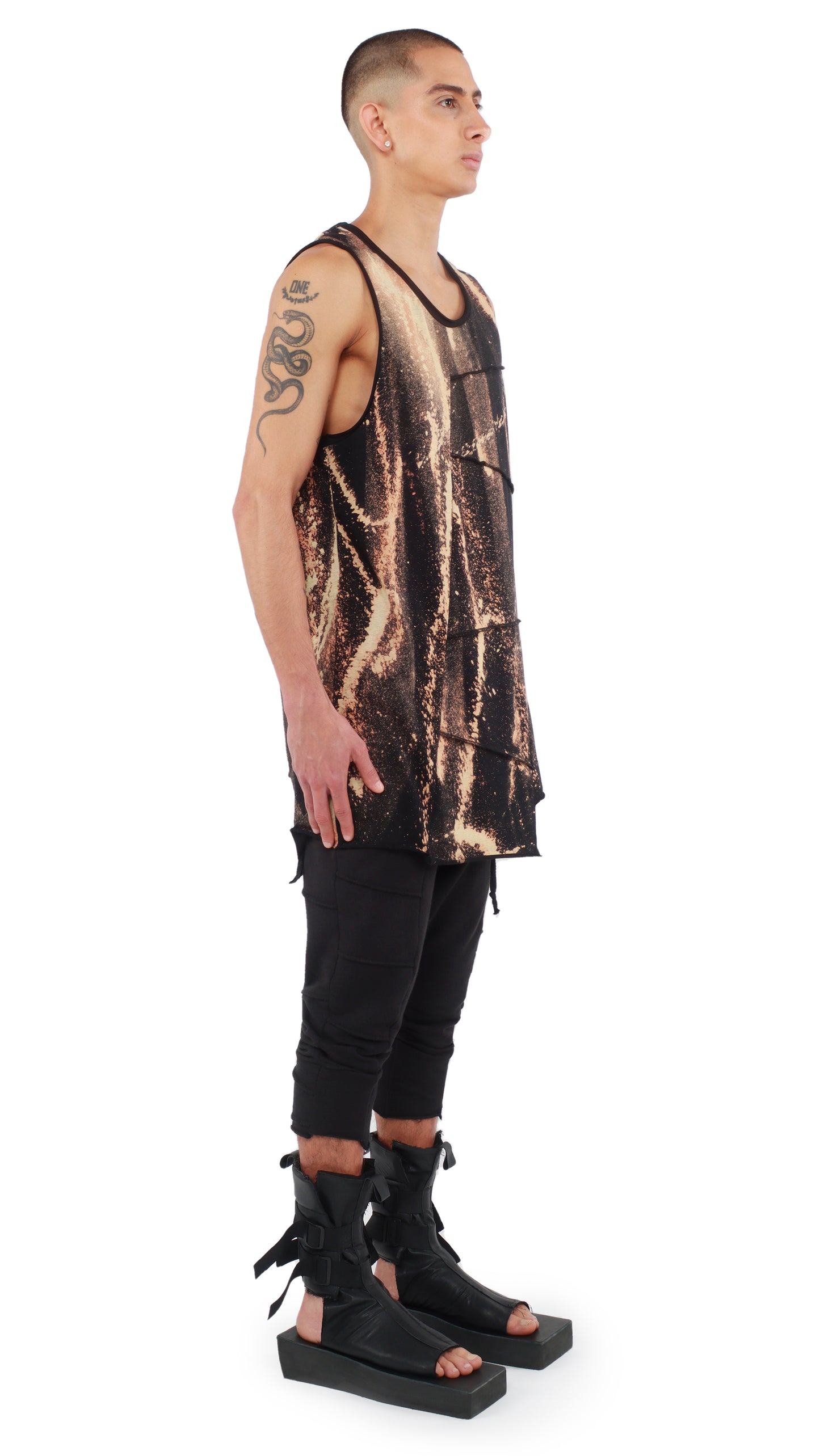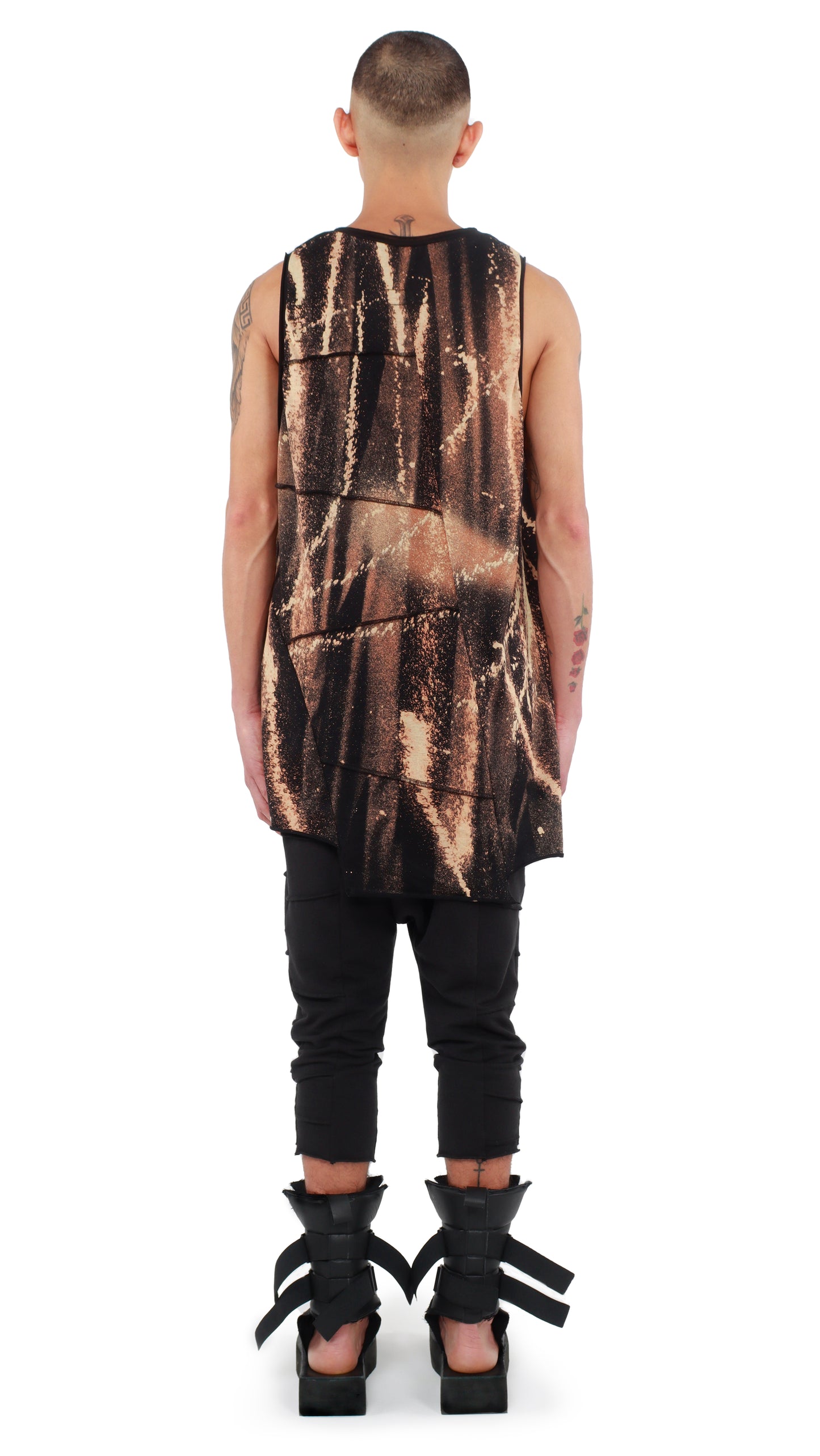 WE BELIEVE IN USING NATURAL FABRICS TO CREATE TIMELESS GARMENTS THAT YOU'LL OWN FOR A LIFETIME. 
MADE IN CANADA

Designed and produced meticulously by hand in our studio in Toronto Canada.

SUSTAINABLE MATERIALS

We take advantage of natural materials, fibers and innovative textiles for the creation of our pieces.

PREMIUM QUALITY

All our pieces warranty high quality and a long life.