VEST LOCO ONE DESIGN NUMERO 45
Regular price
Sale price
$361.00
Unit price
per
Sale
Sold out
LOCO ONE RUSTED COLLECTION
VEST DESIGN NUMERO 45
Elevate your wardrobe with an avant-garde masterpiece – the stunning red vest meticulously handcrafted from exclusively natural materials. At its core, the PREMIUM GENUINE COW LEATHER meets a red heavy COTTON LINING, creating an exquisite fusion of sustainability and futuristic design.
Immerse yourself in the intricate details that define this vest: from the intentionally rough finishes adorning the armholes, hems, and neckline, to the grandeur of a substantial plastic zipper, thoughtfully accompanied by a precisely cut and sewn leather pull. These elements synergize to infuse a distinct coolness into the vest's aesthetic, embodying a perfect harmony between craftsmanship and visual allure.
Every glance reveals the artistry of perfectly executed asymmetrical seams on both the front and back, showcasing the unwavering dedication to the highest standards of design.
Introducing VEST DESIGN NUMERO 45, a testament to the fusion of artistic expression and function. Its genderless design seamlessly merges with any top from our rusted collection, bestowing an array of avant-garde ensembles upon your LOCO ONE wardrobe, while promoting sustainability without compromising on style.
Key Attributes:
*Unveiling the unisex essence of the vest.
*100% Handmade, where innovation meets tradition.
*Imbued with a captivating red hue that catches the eye.
*Material: SHELL (Crafted from 100% Genuine Cow Leather), LINING (Composed of 100% Cotton).
*Model is wearing size: HER-S.
**All our products are made to order. Allow us some time to make your product. Once we have confirmation of your order, we start producing.
SIZE INFORMATION

To ensure your correct size, use a tape measure to take your measurements, following the image below and choose your size from the chart.

 

 

 
FREE SHIPPSHIPPING AVAILABLE

Worldwide FREE SHIPPING on all orders over $300 USD. Use code "CRAZEE" at checkout.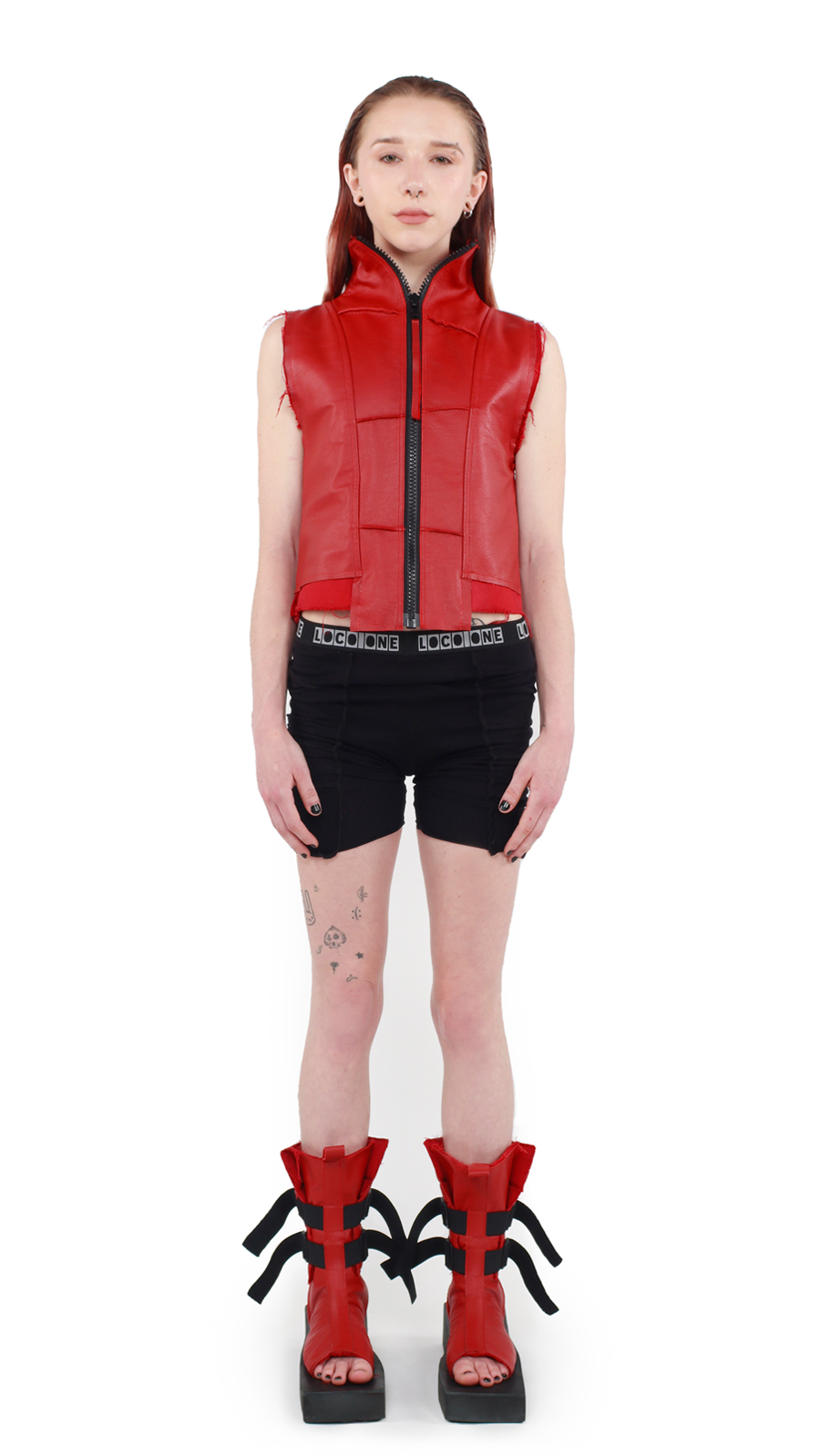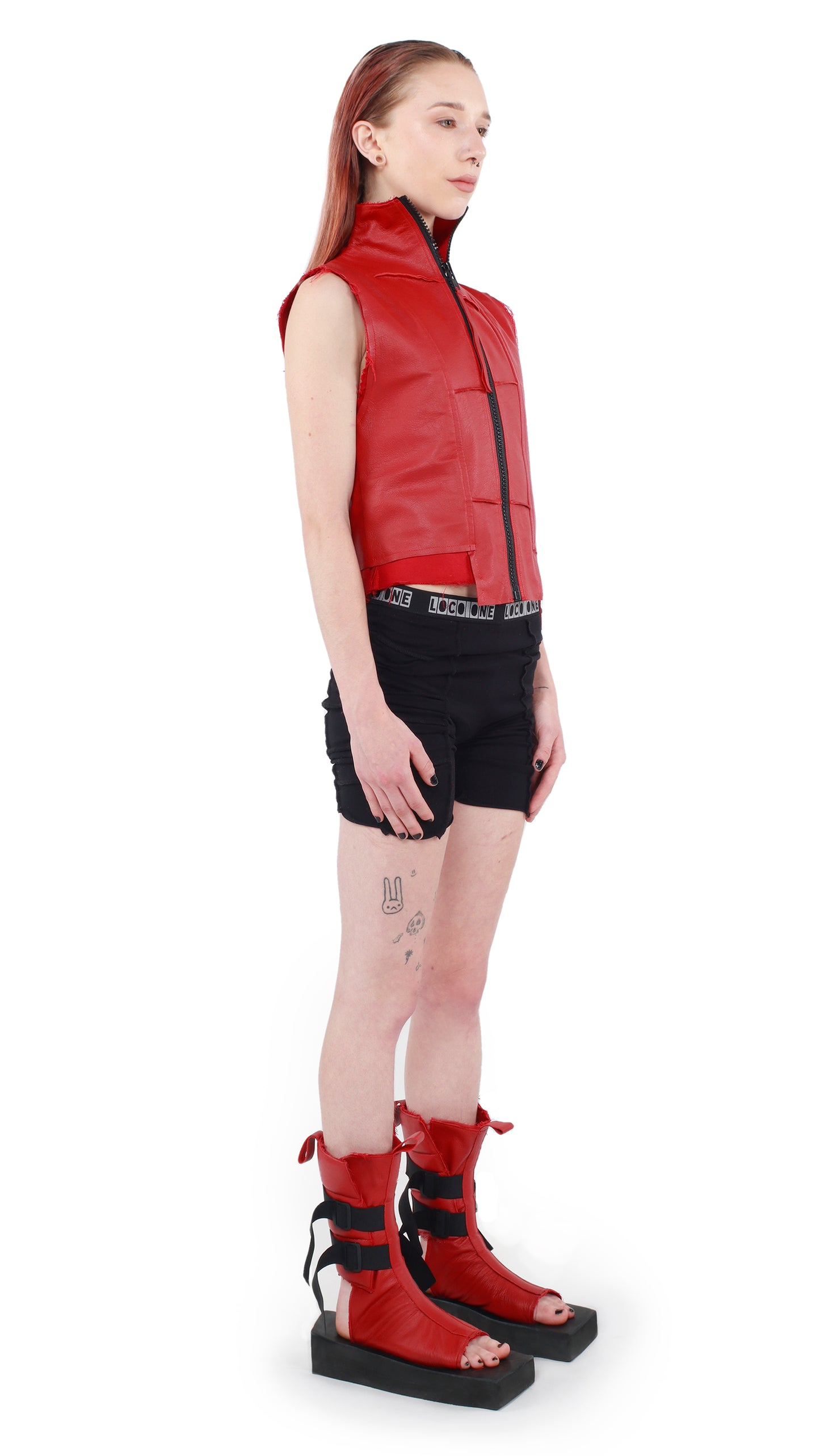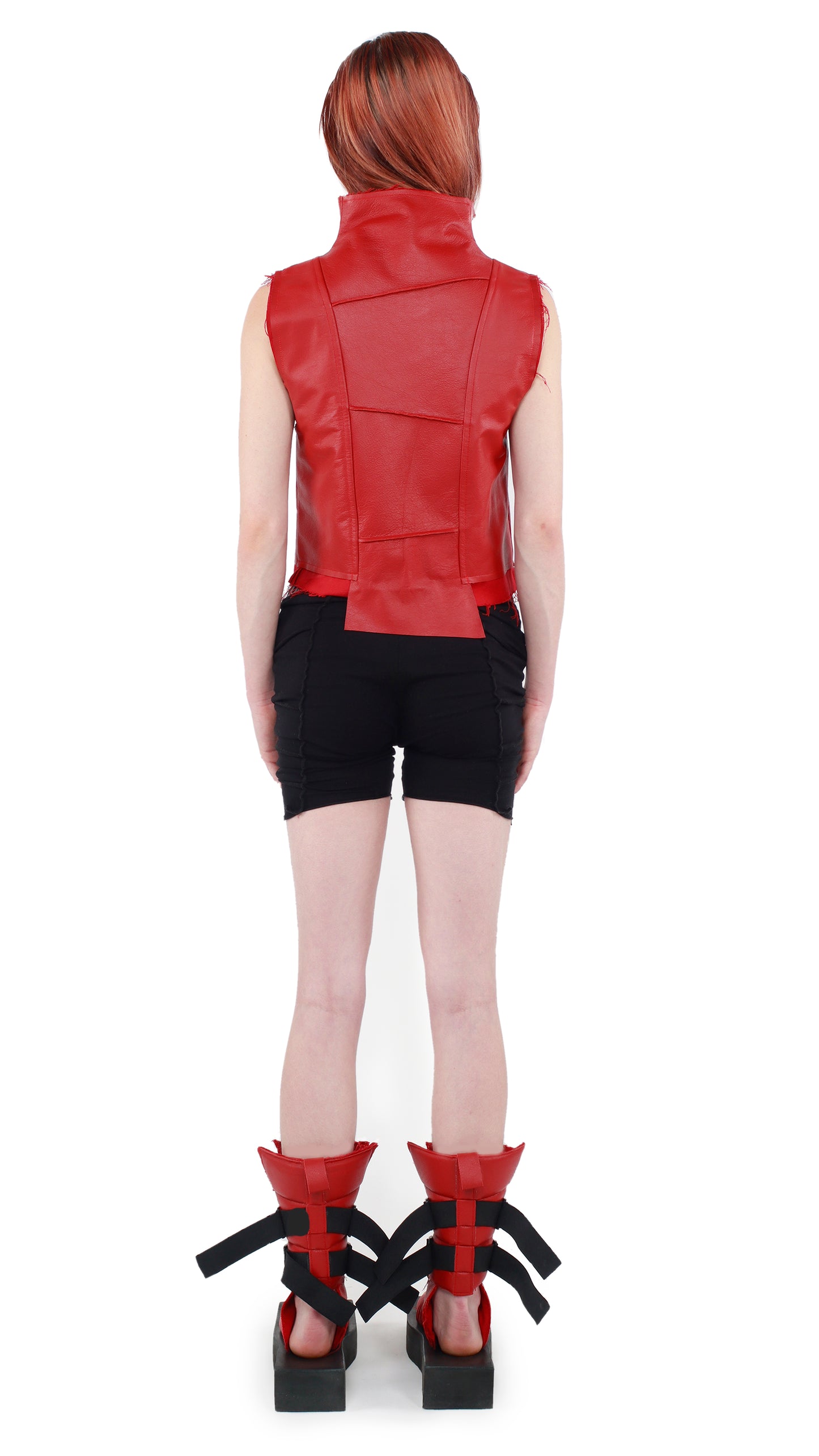 WE BELIEVE IN USING NATURAL FABRICS TO CREATE TIMELESS GARMENTS THAT YOU'LL OWN FOR A LIFETIME. 
MADE IN CANADA

Designed and produced meticulously by hand in our studio in Toronto Canada.

SUSTAINABLE MATERIALS

We take advantage of natural materials, fibers and innovative textiles for the creation of our pieces.

PREMIUM QUALITY

All our pieces warranty high quality and a long life.